Welcome to the new UPMC Altoona Foundation website. We hope you will find our new enhanced web presence more appealing and easier to use. We are adding photos of our events so our friends and supporters can get a glimpse of the fun events the Foundation sponsors, all of which raise funds to support UPMC Altoona.
We will also use this page to provide monthly updates on fundraising progress and stories of the impact of the generosity of you, our friends and supporters.
Thank you for all that you do to support UPMC Altoona and our Foundation.
AUSTIN'S
PLAYROOM
Click on the link below to see Mario Lemieux dedicate UPMC Altoona's Austin's Playroom. Austin's Playroom is a gift of the Mario Lemieux Foundation to UPMC Altoona. Dedicated Sept. 12, 2016, the playroom features games, toys, iPads, books, table top hockey, a sand table, and kid friendly furniture, all for ages 3 to 12 years old. Families are welcome to bring their youngsters to visit the playroom from 8 a.m. to 8 p.m. daily. Children must be accompanied by an adult when visiting the playroom, which is located to the left of the main elevators on the fifth floor of the Outpatient Building.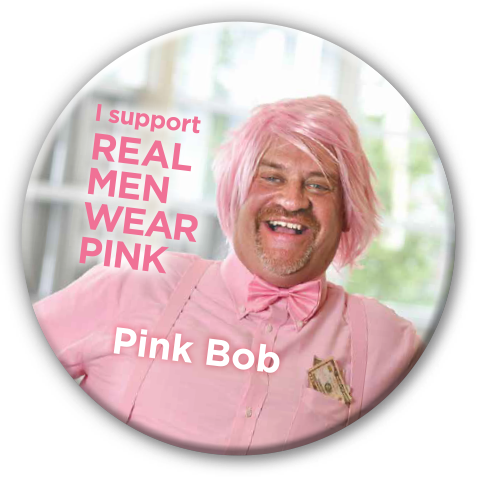 REAL MEN
WEAR PINK

raises $10,000
Robert "Pink Bob" Strawser — the executive director of Mission and
Patient Experience at UPMC Altoona — worked tirelessly during
the month of October to raise more than $5,000 to support the
fight against breast cancer.
He wore pink every day in October and led numerous events at
UPMC Altoona to help raise funds and awareness.
The UPMC Altoona Foundation was pleased to match the gifts of
Bob's co-workers with a check for $5,017.
As part of the UPMC Lend A Hand initiative, UPMC Altoona employees are encouraged to help other members of the community through efforts such as the Toasty Toddler program of Blair County United Way's Family Resource Center.
In recent months, UPMC Altoona employees and volunteers have strived to top 2015's generous donation of more than 200 new coats, plus hats (some hand-crocheted), gloves, scarves, and $60 in cash. The Toasty Toddler program distributes the warm winter outerwear to needy area infants and toddlers.

Employees
collect
TODDLER
COATS